Restore Hope Oils
Regular price
Sale price
$13.95 USD
Unit price
per
Sale
Sold out
PRE-DILUTED FOR YOUNG AND SENSITIVE SKIN
Copaiba has grown in popularity over the last few years for its ability to engage with the Endocannabinoid System (ECS) of the body which helps manage discomfort. It would be considered a universal essential oil much like Lavender or Frankincense as it benefits so many aspects of the body. It is a very gentle oil for both children and adults. Copaiba was traditionally used for respiratory and intestinal challenges. The resin is steam distilled from the Copaifera tree in Brazil and is valued for its high beta-caryophyllene content. In modern day it is best known for its capacity to aid physical discomfort and provide brain support due to the high amount of beta caryophyllene and sesquiterpenes found in the resin. Our Copaiba is also available in a more concentrated euro dropper form which you can view here.

Key Benefits
• Calming for the Central Nervous System, Liver Support, Grounding for Emotions, Cardiovascular and Respiratory Support, Wound Repair.
• Today it is most known for physical discomfort relief and ability to engage with CB2 Receptors within the body.
Common Uses
• Apply to areas of discomfort, soreness, and/or growing pains (for children over the age of 4) for all-natural relief.
• Apply to the neck and shoulders to promote a grounding effect for the mind and body.
• Apply to the spine of children and adults for whole body immune and inflammatory defense.
• Apply over chest with Cypress to defend against respiratory challenges or when they begin to promote all-natural relief.
Ingredients - Fractionated Coconut Oil and Copaiba
Latin Name
• Copaifera offincinalis
Complementary Oils
• Cedarwood, Frankincense, Helichrysum, Clary Sage, Grapefruit, Lemon, Lime, Red Mandarin, Sweet Orange
Cautions
• Not for use on children under 2 years old.
Share
View full details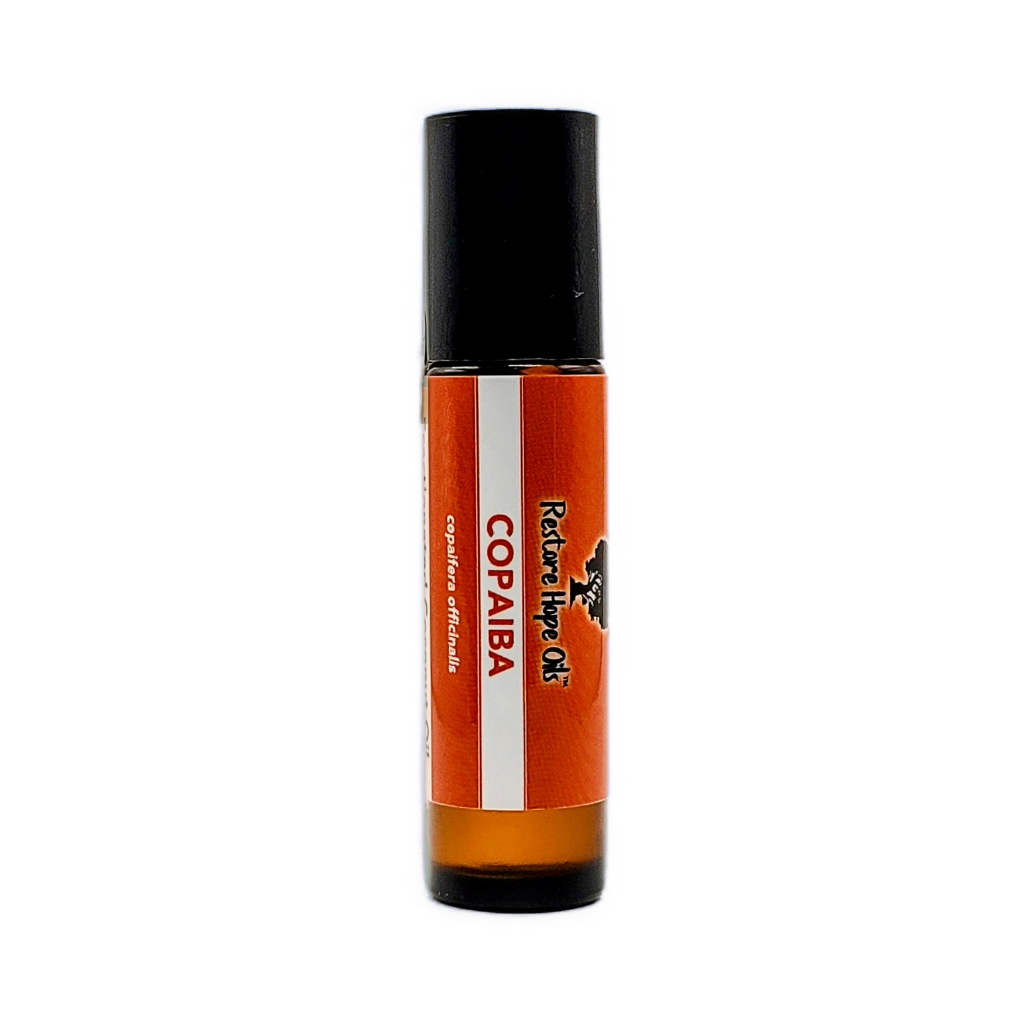 Collapsible content
Looking For A Specific Oil ?

> SEARCH HERE < - We have many essential oils to choose from. Enjoy a wide selection of singles and blends that may cater to your needs.