Restore Hope Oils
Regular price
Sale price
$27.95 USD
Unit price
per
Sale
Sold out
I AM RESTORED was formulated to promote mental creativity, proper digestion and normal detoxification of the liver during the Manifestation Period associated with "Fast Like A Girl". It contains essential oils that have been shown to aid feelings of mental and digestive stress. The aroma initiates a cleansing effect on the emotions with a subtle energizing effect.

The intent behind the Empowered Trio essential oils is to assist the body during times of fasting and possible emotional imbalance that are associated with different days/times of a woman's cycle. Each of these essential oils do not need to be used at the same time, but rather can be helpful for different situations. For best results we recommend all the essential oils in the Empowered Trio but we understand that some people may utilize one of these essential oils more frequently than others, so each of these essential oils.
I AM RESTORED Roll-On (Empowered Trio Single) • Suggested for possible use on days of the female cycle (11-15)
This essential oil is part of the Empowered Trio (a collection of proprietary essential oil roll on blends) that were developed in collaboration with Dr. Mindy Pelz as a "Fast Like A Girl" (FLAG) APPROVED product.
I AM STRONG & I AM STILL are now available separately.
More Details
I AM RESTORED 
Click Here To Watch Video Explaining I Am Restored
Key Benefits
• Cleansing for the Mind and Body, Lymph Drainage, Supports Proper Digestion and Normal Detoxification of the Liver, stimulating for the Mind, Encourages Creativity and Mental Focus, Antioxidant and Immune Support
Common Uses
•  Apply in a clockwise formation over the upper abdomen towards the lower abdomen to support proper digestive function.
•  Apply over the liver to support normal detoxification function of the liver.
•  Apply to the neck and shoulders for a stimulating effect to the mind.
•  Apply to the bottom of wrists and breathe in for 15-30 seconds to enhance mental focus and creativity.
•  Apply to the throat area to help support and protect the thyroid.
Ingredients
•  Fractionated Coconut Oil, Orange, Rosemary ct. Cineole, Peppermint, and Ginger
Cautions
• Avoid UV rays for 12 hours after applying topically to exposed skin.
For more information on Dr. Mindy Pelz FLAG Approved product please visit:
Share
View full details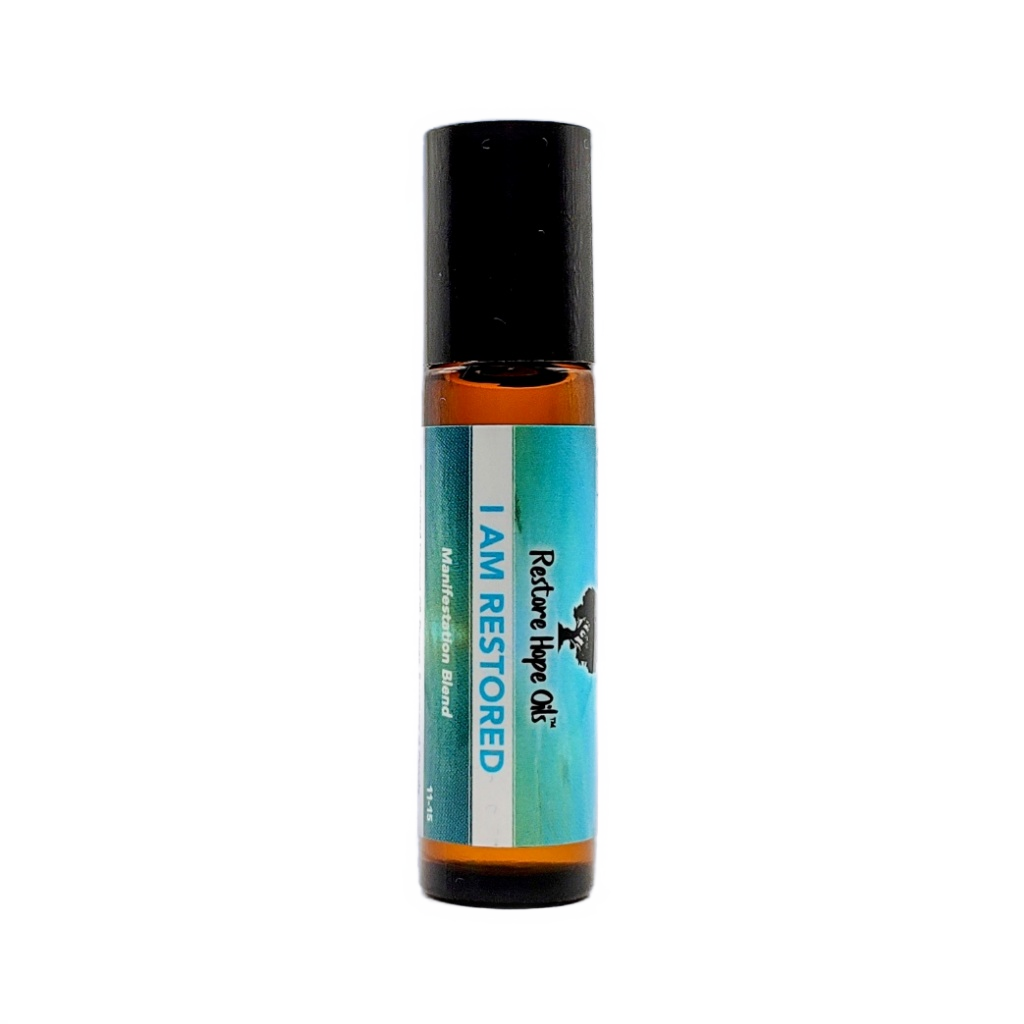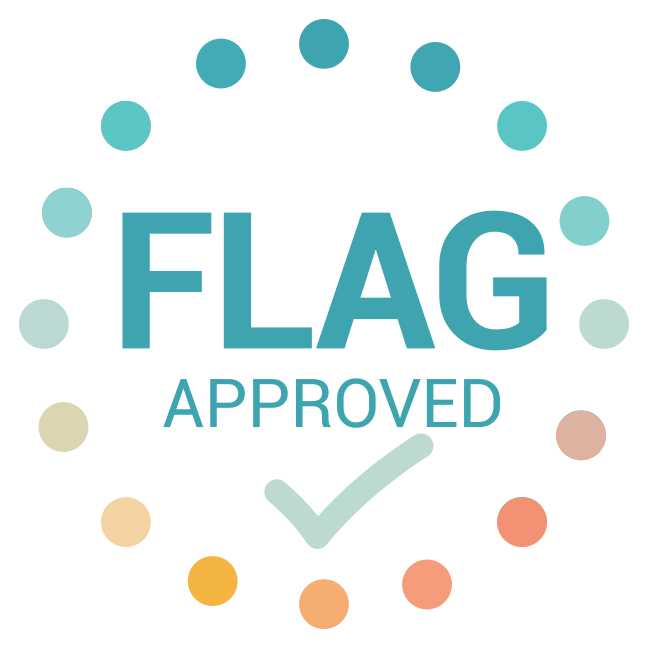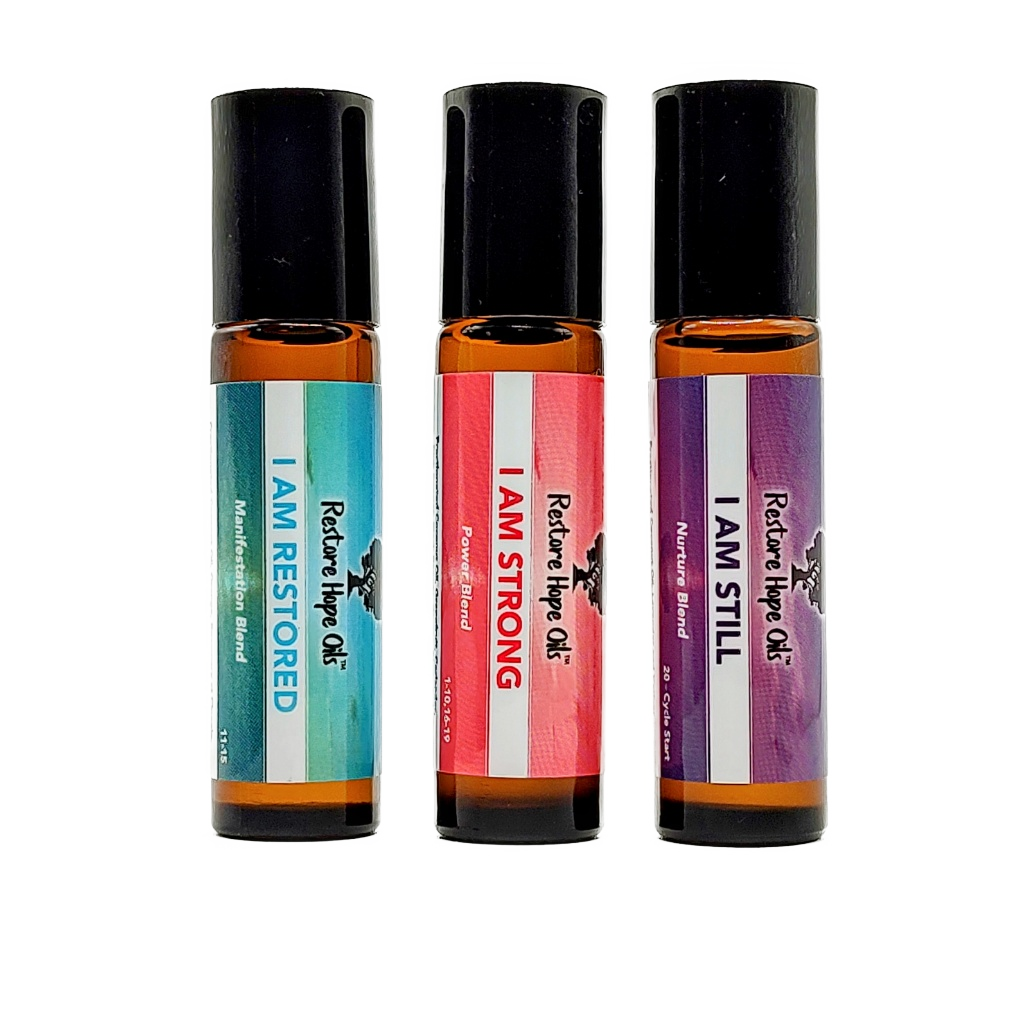 Collapsible content
Looking For A Specific Oil ?

> SEARCH HERE < - We have many essential oils to choose from. Enjoy a wide selection of singles and blends that may cater to your needs.