Restore Hope Oils
Regular price
Sale price
$13.95 USD
Unit price
per
Sale
Sold out
PRE-DILUTED FOR YOUNG AND SENSITIVE SKIN
Now in a new easy to apply pre-diluted roll-on form that is safe for use with those who tend to have more sensitive skin and as well as with children 4 years old and older without any additional dilution. Lavender is known to relieve feelings of stress and anxiety, as well as aid sleep. While it is an amazing natural anti-inflammatory, it also offers nourishing skin properties due to its high antioxidant content. This oil can also provide cooling relief to a child or adult that may be experiencing some seasonal illness. Our Lavender is also available in a more concentrated euro dropper form which you can view here.
More Details
Key Benefits
•  Calming To The Mind And Body, Stress Relieving, Aids The Body With Wound Repair, Sleep Aid, Minimizes Skin Blemishes, Helps to Cool Rising Body Temperatures Due to Seasonal Illness, and Supports Normal Circulatory Function
Common Uses
•  Apply to neck and shoulders to calm the mind and body.
•  Apply to neck and shoulders to help with minor headaches.
•  Apply over the heart for moments of heart stress, nervousness or fear.
•  Apply to the bottom of the feet or spine right before bed to support a more restful sleep.
Ingredients
•  Fractionated Coconut Oil and Lavender 
Latin Name
• Lavandula angustifolia

Complementary Oils 
•  Eucalyptus, Frankincense, Geranium, Ginger, Grapefruit, Lemon, 
Marjoram, Patchouli, Petitgrain, Vetiver, Peppermint, 

Copaiba, Siberian Fir, Cypress, Tea Tree, Orange, 
Red Mandarin. Bergamot, Black Pepper, Clary Sage, 
Clove Bud, Helichrysum, Litsea Cubeba
Main Constituents
•  Linalyl Acetate, Linalool, Lavandulyl Acetate
Cautions
•  Stop use if irritation occurs
Share
View full details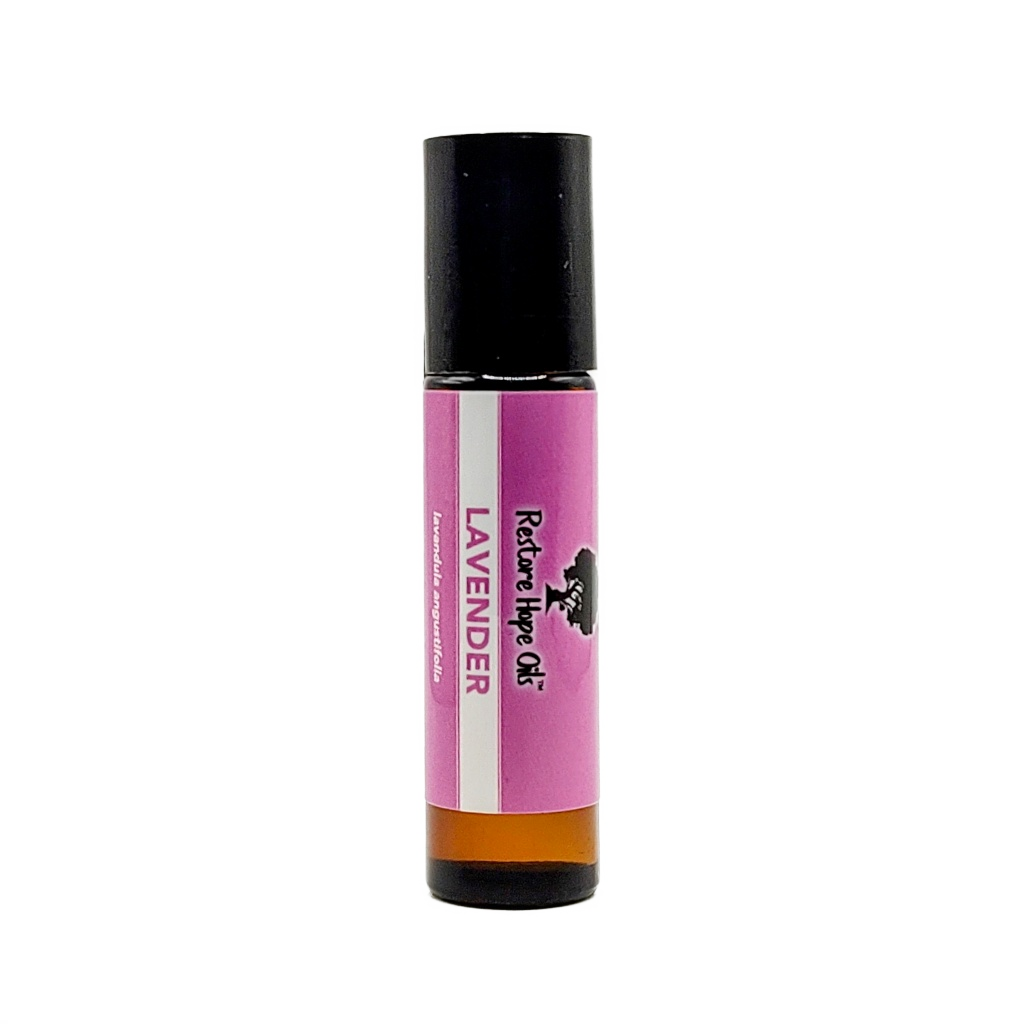 Collapsible content
Looking For A Specific Oil ?

> SEARCH HERE < - We have many essential oils to choose from. Enjoy a wide selection of singles and blends that may cater to your needs.