Restore Hope Oils
Regular price
Sale price
$19.95 USD
Unit price
per
Sale
Sold out
One of the softest, most gentle firs it has a great calming effect on the mind and muscles as a whole. This is another great oil that has a winter/holiday feel to it but can be used all year round especially for minor joint discomfort. One of our favorite oils for soothing and strengthening the respiratory system. Just applying one drop to your hands, rubbing together and breathing it in, can offer an utterly wonderful experience!
Key Benefits
•  Analgesic, Antiseptic, Decongestant, Anti-inflammatory, Anti catarrhal, Calming
Common Uses
•  Apply to joints, aching muscles and/or other areas of discomfort
•  Can be applied to lower abdomen to support a normal functioning prostate 
•  Can be helpful for sprains & bone injuries
•  Diffuse to open airways for a more restful sleep.
Latin Name
•  Abies sibrica
Complementary Oils
•  Bergamot, Grapefruit, Frankincense
Main Constituents
•  Bornyl Acetate, A-pinene, Limonene
Cautions
•  Dilute with Fractionated Coconut Oil as it may irritate sensitive skin or with children.
•  Non-Irritating, Dilute With Children
Share
View full details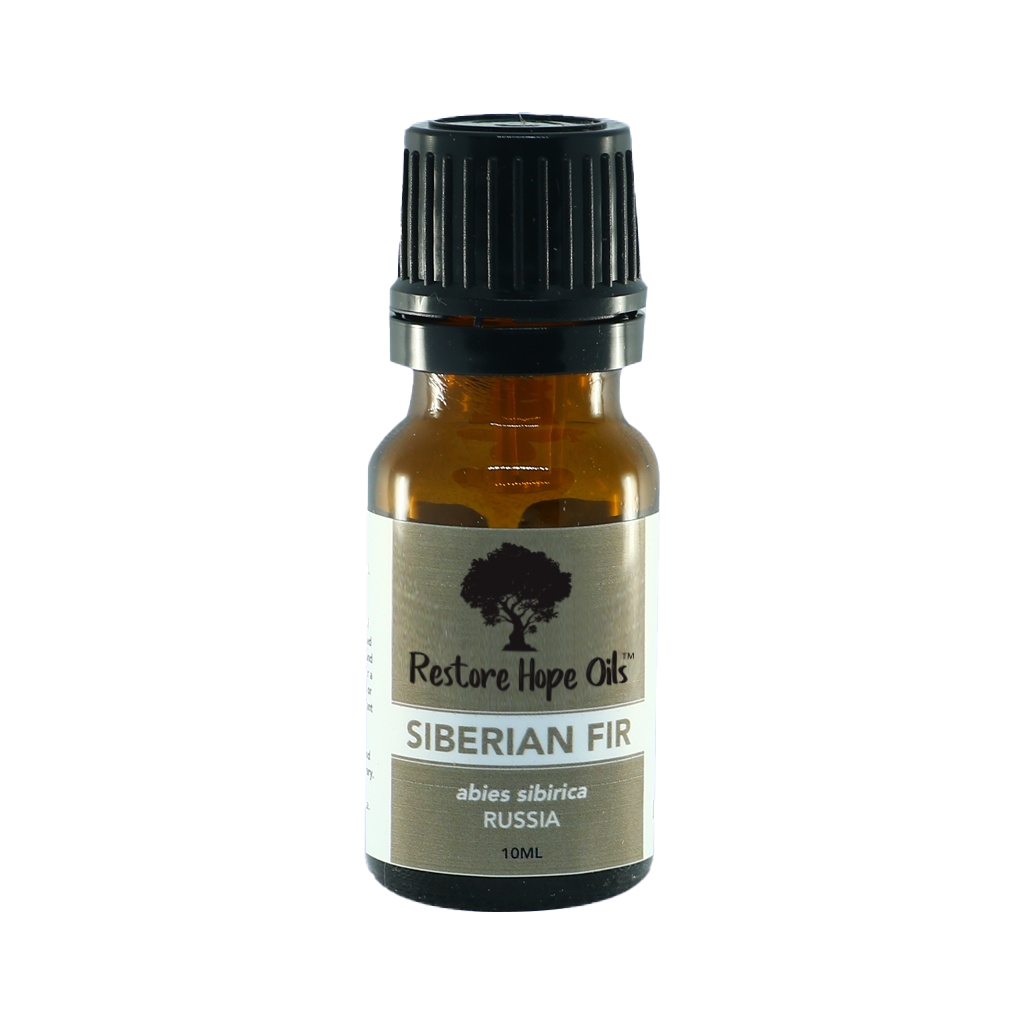 Collapsible content
Looking For A Specific Oil ?

> SEARCH HERE < - We have many essential oils to choose from. Enjoy a wide selection of singles and blends that may cater to your needs.