Restore Hope Oils
Regular price
Sale price
$23.95 USD
Unit price
per
Sale
Sold out
Pure Happy is meant to help cleanse the mind and uplift the heart. Offering a smooth energizing and sweet citrusy scent, It has a light, clean aroma to help when you may be experiencing a mental funk. Hence it is called the "Good Day Blend". This fun and engaging blend has a combination of essential oils that may provide a needed refresh when the day isn't going as well as expected.
For a more convenient form of Pure Happy consider our Pure Happy Roll-On edition which you can view here. Also check out the Pure Happy bundle as well. This bundle is available at a for a discounted price for those who want both versions.
Key Benefits
• Promotes Refreshing Feel
• Lymphatic Stimulant
• Immune Support
• Brighten Mood
• Air Purifier
Common Uses:
• Diffuse to purify air, improve mood and enhance focus
• Apply to bottom of wrists with a hint of Restore Hope Oils Fractionated Coconut Oil for a light sweet perfume
• Apply 1-3 drops of Pure Happy along with Restore Hope Oils Fractionated Coconut Oil to different lymph points on the body to support the lymphatic system.
Ingredients
• Lemon, Lime, Peppermint, and Balsam of Peru
Cautions
•  Photosensitivity
•  Avoid UV rays for 12 hours after applying topically
•  Always dilute with Restore Hope Oils Fractionated Coconut Oil or carrier oil because of skin sensitivity and irritation.
Share
View full details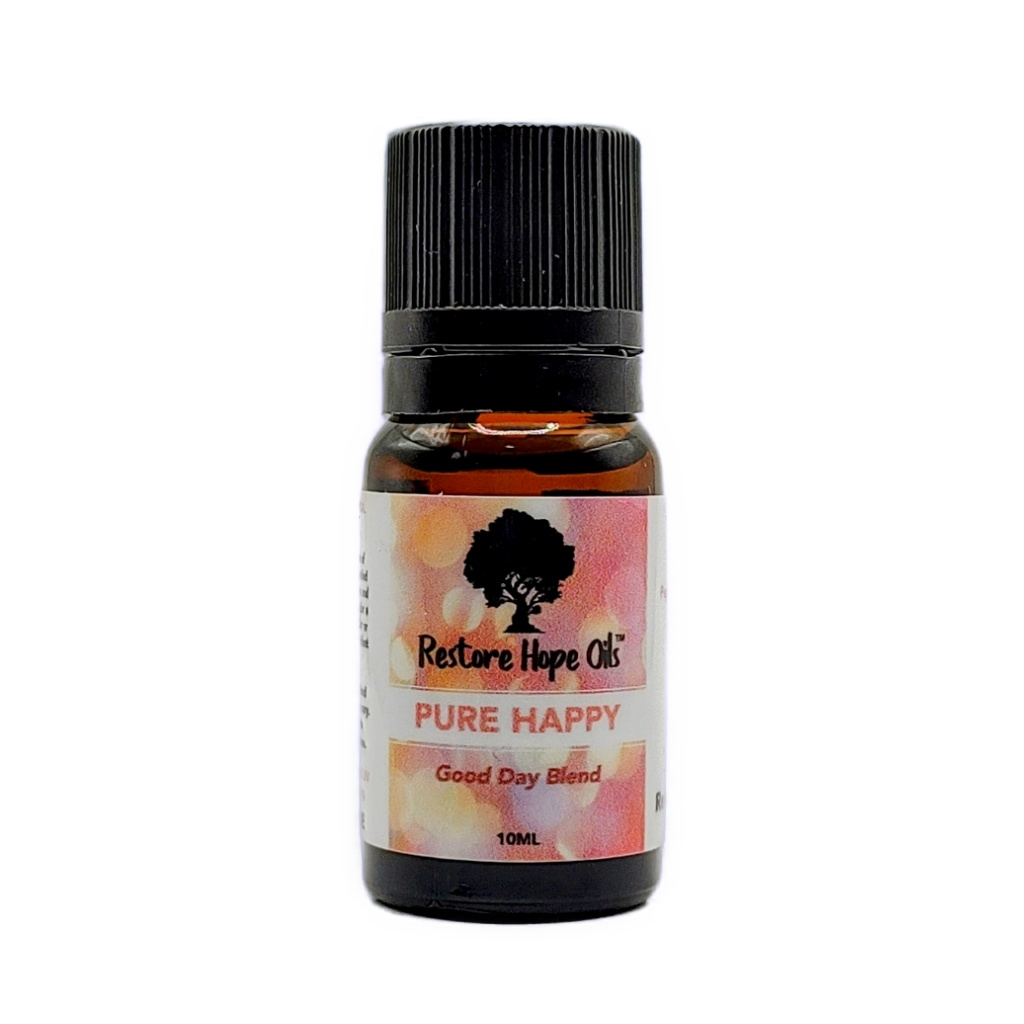 Collapsible content
Looking For A Specific Oil ?

> SEARCH HERE < - We have many essential oils to choose from. Enjoy a wide selection of singles and blends that may cater to your needs.