Restore Hope Oils
Regular price
Sale price
$14.95 USD
Unit price
per
Sale
Sold out
Lime is one of the most versatile citrus oils and one of our customers favorite essential oils. This essential oil complements similar citrus oils. Lime has been shown to energize, purify, and relieve.  It has fantastic capacity to help support normal lung function and can promote the removal of excess mucus.
Key Benefits
•  Anti-inflammatory, Energizing, Uplifting, Anti-catarrhal, Antiseptic
Common Uses
•  Apply with Restore Hope Oils Fractionated Coconut Oil to sore or tired muscles to relieve lactic acid build up
•  Diffuse 6-10 drops to energize the room and aid the respiratory system
•  Apply 1-2 drops to the bottom of feet in the morning to stimulate the lymphatic system
Latin Name
•  Citrus Aurantifolia
Complementary Oils
•  Lemon, Bergamot, Orange, Grapefruit, Peppermint
Main Constituents
•  Limonene, Gamma-terpinene, Beta-pinene
Cautions
•  Stay out of direct sunlight for 12 hours if applied topically
•  Use more dilution with children

•  Please dilute with Fractionated Coconut Oil when applying topically.
Share
View full details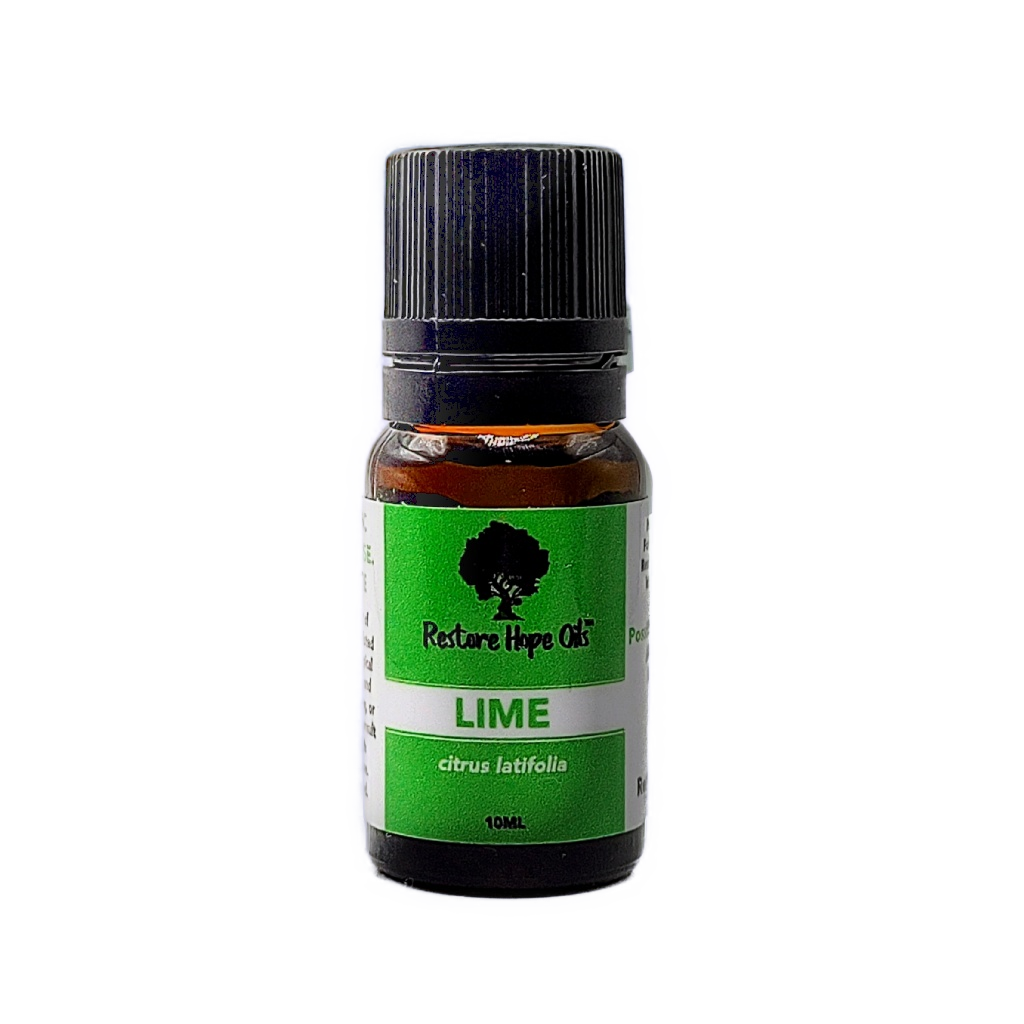 Collapsible content
Looking For A Specific Oil ?

> SEARCH HERE < - We have many essential oils to choose from. Enjoy a wide selection of singles and blends that may cater to your needs.