Restore Hope Oils
Regular price
Sale price
$24.95 USD
Unit price
per
Sale
Sold out
PRE-DILUTED FOR YOUNG AND SENSITIVE SKIN
Chamomile is one of the most widely used plants in natural wellness to help calm the mind and body from stress and anxious feelings. It is calming for both the mind and tissues of the body. Roman Chamomile is less intense than its German counterpart, so it can be safely used on children when diluted. Most often seen as an essential oil to aid anxious feelings and inability to sleep as it is a very soothing essential oil. It can be used to ease indigestion and gas as well as be a great all-natural option for soreness. Our Roman Chamomile is also available in a more concentrated euro dropper form which you can view here.
Key Benefits
•  Digestive Support, Anti-inflammatory, Calming, Helps to Minimize Discomfort, Emotional Trauma Relief Aid, Aroma Can Help Create a Feeling of Safety Emotionally for Children or Adults.
Common Uses
•  For children, apply topically to the abdomen for digestive support or symptoms of colic or to the bottom of the feet to aid sleep.

•  Apply to neck and shoulders for a calming effect or to help minimize feelings of anger or frustration
•  Apply to neck and shoulders before moments that may be stressful to support a more peaceful mindset.
Ingredients 
•   Fractionated Coconut Oil and Roman Chamomile
Latin Name
•  Anthemis Nobilis
Complementary Oils
• Clary Sage, Bergamot, Grapefruit, Lemon, Tea Tree
Cautions
•  Do not use if you are allergic to ragweed.
Share
View full details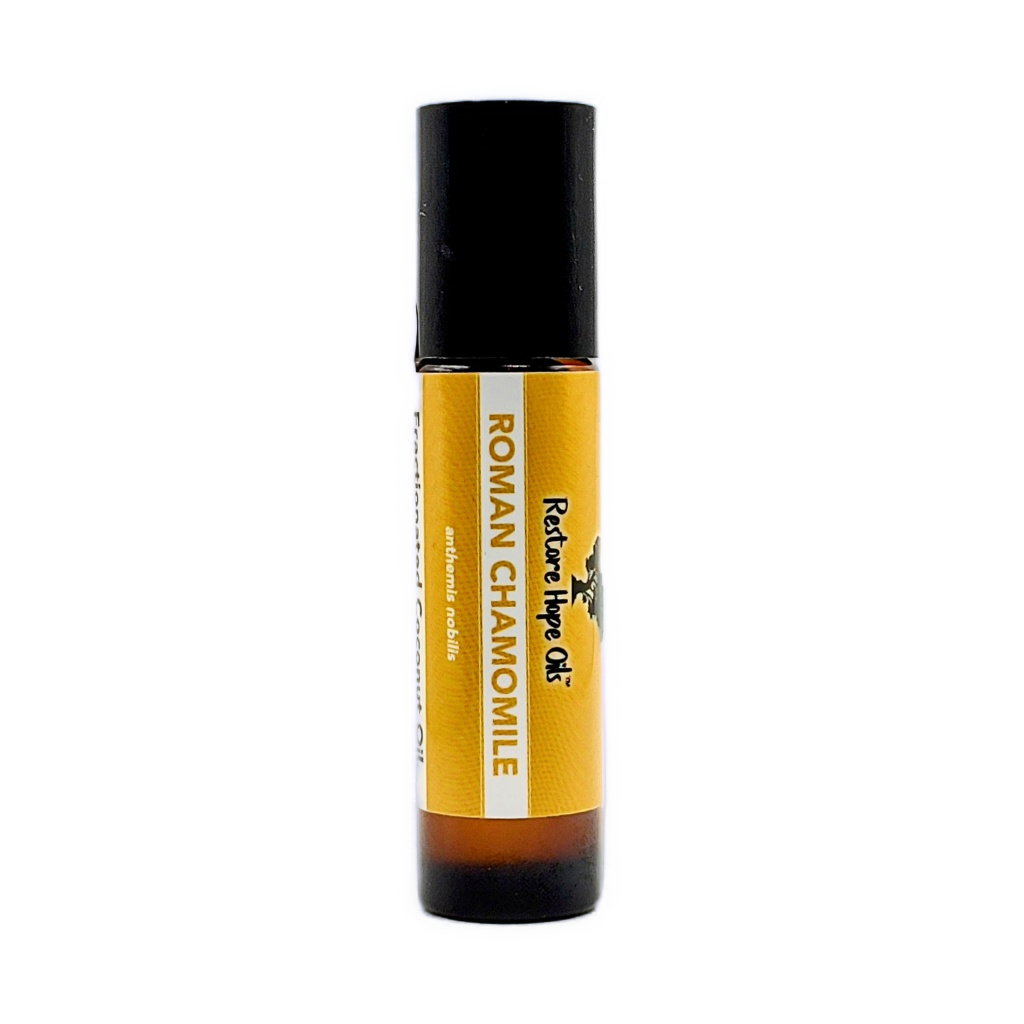 Collapsible content
Looking For A Specific Oil ?

> SEARCH HERE < - We have many essential oils to choose from. Enjoy a wide selection of singles and blends that may cater to your needs.