Restore Hope Oils
Regular price
Sale price
$25.95 USD
Unit price
per
Sale
Sold out
Like Geranium or Lavender, Clary Sage is a floral oil and key for the female body. It has the capacity to uplift and pull individuals out of the mental blues. Clary Sage exhibits cool soothing properties that make it ideal for inflammation on the skin when used with a carrier oil like Restore Hope Oils Fractionated Coconut Oil. This essential oil is also known to reduce tension and calm the mind when inhaled or applied to the neck and shoulders. 
Key Benefits
•  Antibacterial Properties, May Ease Menstrual Cramps, Uplifting for The Mind and Calming for the Body, Minimize Muscle and Joint Discomfort, Supportive of Normal Hormone Function.
Common Uses
 •  Ladies apply 2-3 drops with Restore Hope Oils Fractionated Coconut Oil to the lower abdomen when experiencing cramping or needing support before or during menstruation.
 •  Apply to bottom of feet at night before bed when feeling on edge to support hormone balance and a more restful sleep.
 •  Inhale or apply to wrists and other pulse points when enduring anxiousness or depressive feelings.
Complementary Oils
 •  Lavender, Lemon, Lime, Cypress, Geranium, Roman Chamomile, Blood Orange
Cautions
 •  Do not use during pregnancy.
 •  Dilute with Fractionated Coconut Oil as it may irritate sensitive skin or with children.
Share
View full details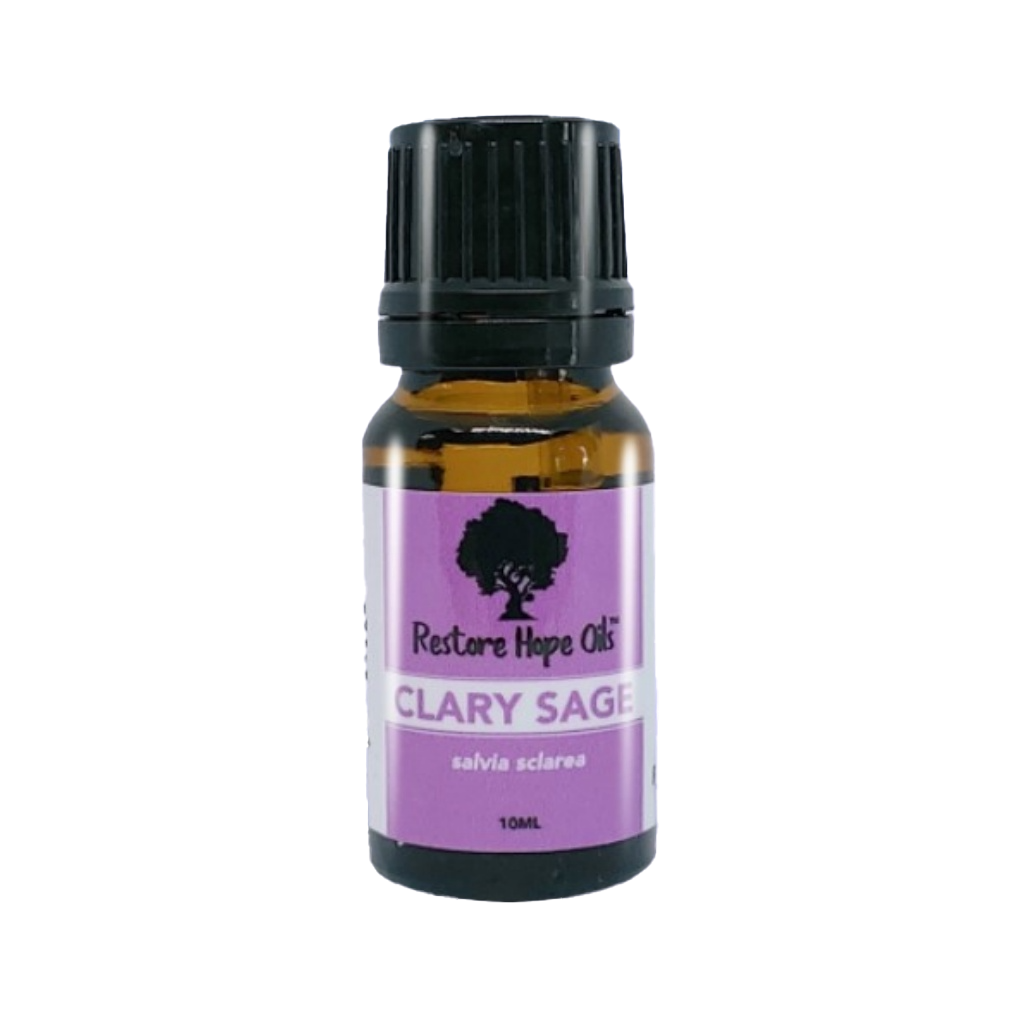 Collapsible content
Looking For A Specific Oil ?

> SEARCH HERE < - We have many essential oils to choose from. Enjoy a wide selection of singles and blends that may cater to your needs.