Restore Hope Oils
Regular price
Sale price
$14.95 USD
Unit price
per
Sale
Sold out
Frankincense Serrata, also known as Indian Frankincense, has its own unique and grounding aroma. Both of these types of Frankincense we offer (Carterii and Serrata) and can be very helpful for the body and mind when applied. They were used anciently for respiratory support, as they have a capacity to help calm breathing and aid individuals in connecting more with God and the divinity within themselves. 
Frankincense Serrata is chemically different from Frankincense Carterii. It is a wonderful warming oil and most often applied for sore muscles and joints. It has an aroma that tends to help open the lungs and the mind. 
Our Frankincense Serrata Roll-On is also available in our Frankincense Duo which you can view here.
More Details
Key Benefits
Frankincense Serrata (Indian)
• Muscle and Joint Discomfort, Clarity of Mind, Meditation, Respiratory Support, Feelings of Stress and Overwhelm, Strengthening to the Respiratory System, Warming and Refreshing to the Mind.
Common Uses
• Apply to sore joints and muscles after a workout or long day.
• Apply to the shoulders when experiencing neck tension or higher than normal amounts of stress.
• Apply over the chest to help support proper breathing and calming of the mind.
• Apply to the spine to support proper inflammatory response in the body.
Latin Name: Boswellia serrata
Complementary Oils
• Bergamot, Grapefruit, Lavender, Lemon, Orange, Peppermint, Roman Chamomile
Cautions
• We do not recommend using Frankincense Serrata (Indian) with young children.
Share
View full details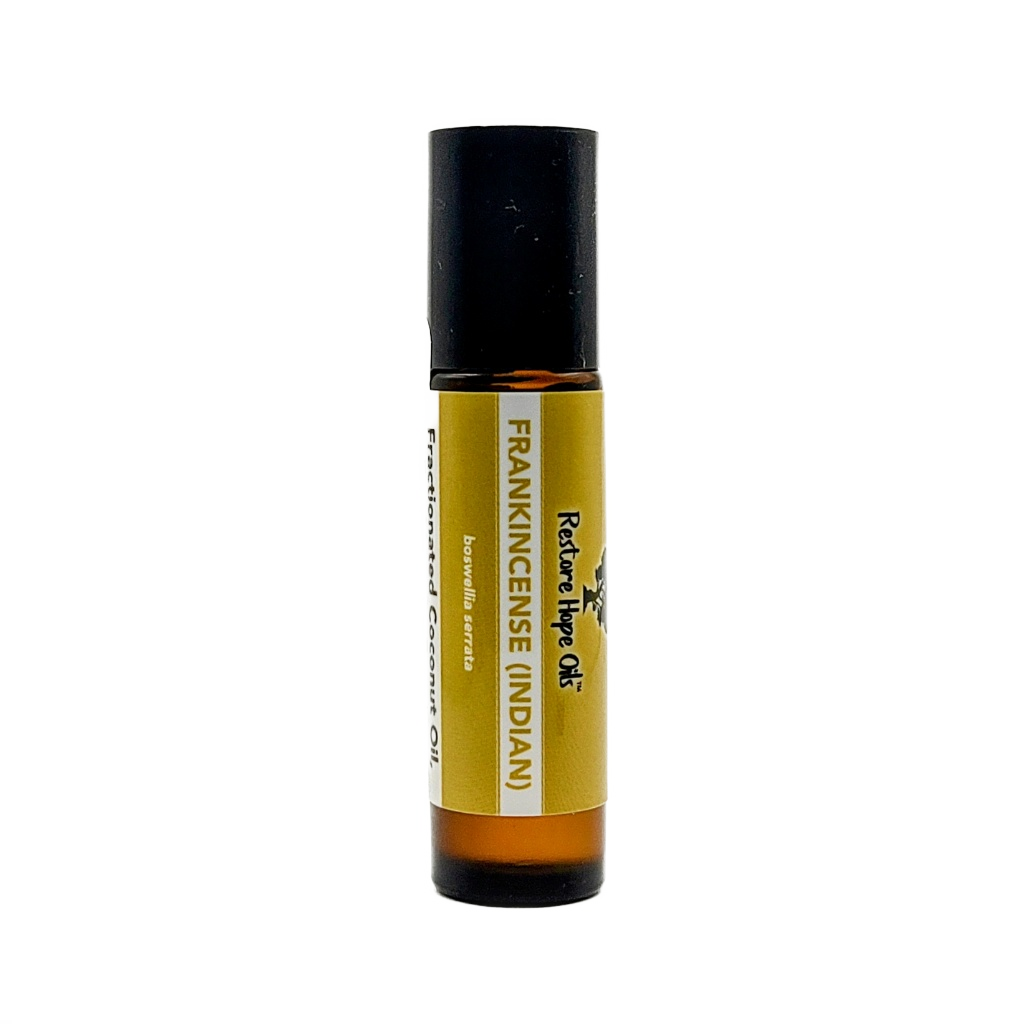 Collapsible content
Looking For A Specific Oil ?

> SEARCH HERE < - We have many essential oils to choose from. Enjoy a wide selection of singles and blends that may cater to your needs.