Restore Hope Oils
Regular price
Sale price
$19.95 USD
Unit price
per
Sale
Sold out
This is the roll-on version of our traditional version of the Pure Digest Blend. The Pure Digest Roll-On comes pre-diluted and ready for use. Simply apply to the area of concern without the need of any additional carrier oil. Our Pure Digest Roll-On was formulated to help support a sluggish digestive system. Pure Digest can assist in those times of minor indigestion and abdominal discomfort in association with eating. It is called the Soothe It & Move It Blend because the essential oils in it are supportive of calming digestive upset and may aid peristaltic movement.
Key Benefits
•  Support proper digestion, minimize feelings of nausea, aid minor indigestion, enhance gut motility, may help relieve a stagnant feeling digestive system.
Common Uses
•  Adults and teens apply to the abdomen in a clockwise direction to aid a sluggish digestive system.
•  Adults and teens apply Pure Digest Roll-On to the lower abdomen to encourage bowel movement.
•  Adults and teens apply to the shoulders, just behind the ears and/or to the abdomen to help alleviate feelings of nausea.
Ingredients
•  Lemon, Coriander, Peppermint,  Fennel Sweet, Rosemary, Black Pepper, and Ginger in a base of Fractionated Coconut Oil (MCT oil)
Cautions
•  Do not use if pregnant or nursing as this blend contains Peppermint. For some, Peppermint can tend to dry up milk supply.
•  Do not use on infants or children under 5 years of age.
•  Speak with your health practitioner before using any essential oils.
Share
View full details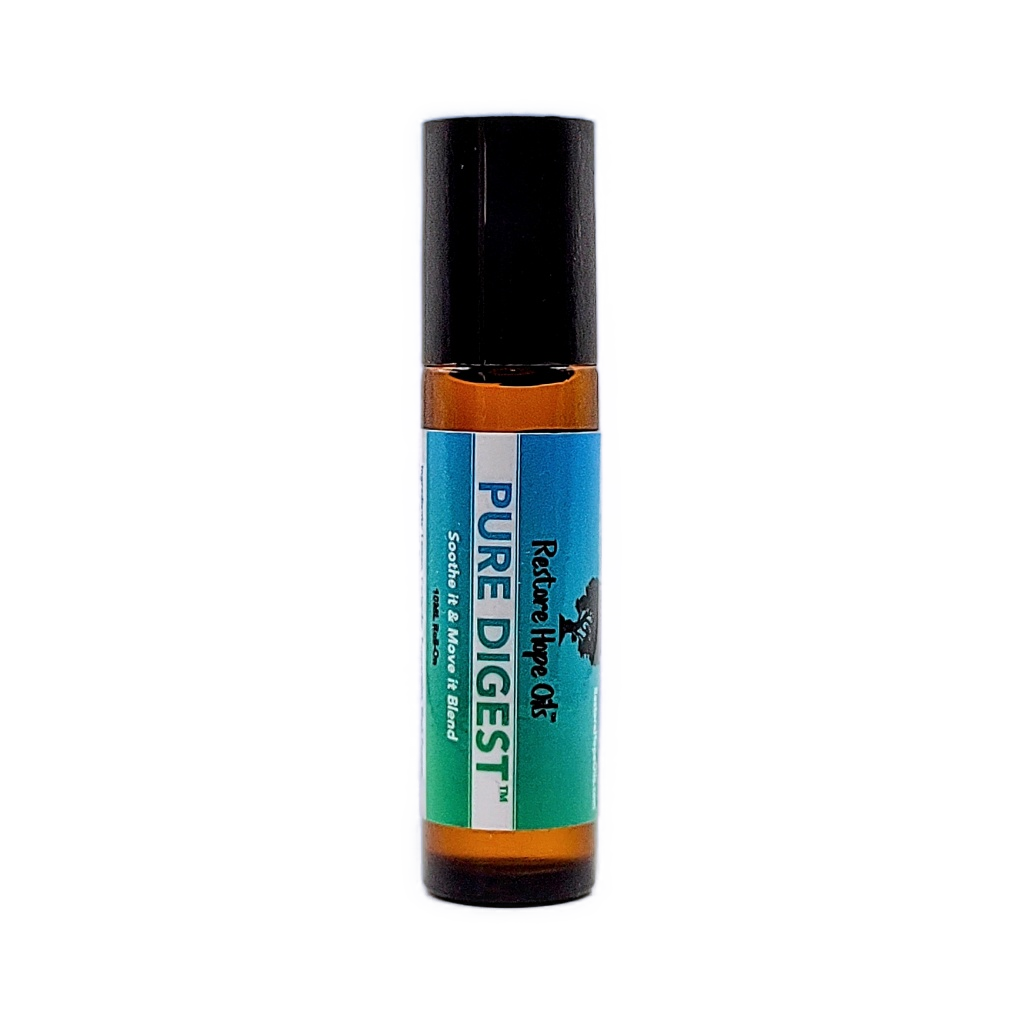 Collapsible content
Looking For A Specific Oil ?

> SEARCH HERE < - We have many essential oils to choose from. Enjoy a wide selection of singles and blends that may cater to your needs.